A nifty feature that has become widely adopted amongst big eCommerce stores recently, is a ' Quick View / Buy' on thumbnail products at category level, and we <3 it!
We've discussed this feature at length internally, and found a stack of examples that are just great. It easily allows visitors to any store (well, the stores with this functionality anyway), the ability to launch the product for purchase in a popup lightbox, without taking them away from a category page.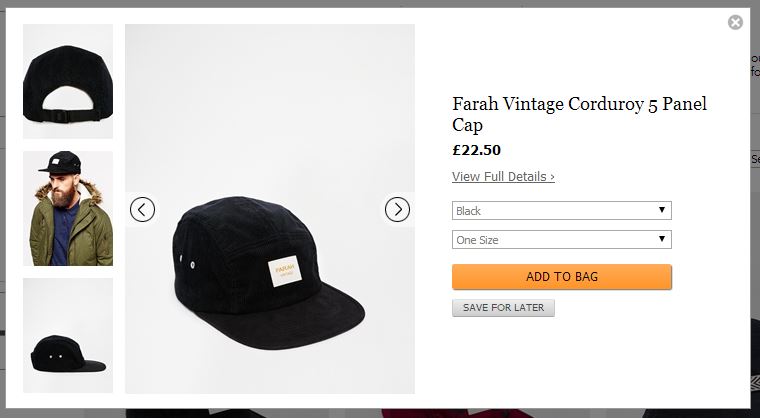 The 'Quick View' feature will enable the customer to purchase a product directly, without the need to go down into the product level. This minimises the clicks required to find the product the user wants to add it to their cart.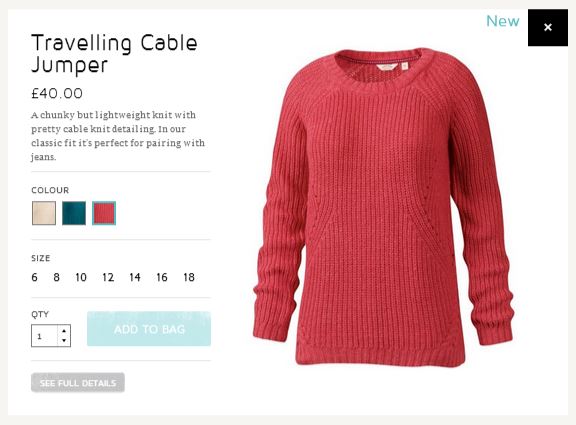 The 'Quick View' feature is especially useful if your users tend to buy more than one item, it can allow them to identify and buy all the items in a set with little need to navigate away from the category page and get distracted.
These light boxes can show as much or as little information as required so they are really quite flexible, and anything that makes it easier for your users to get stuff bought is a winner in our eyes :)