Although Apple haven't confirmed a release date iOS 14.5 is coming and you may have already been getting pop ups on your Facebook ad account alerting you to how you'll be affected.
The update will allow app users to have the choice to give consent to track them and the general consensus is that many people will choose to opt out. If people do choose to opt out then paid advertising is bound to take a hit and suffer.
We've put together a quick rundown of what's happening and how it might affect your business when the update finally drops.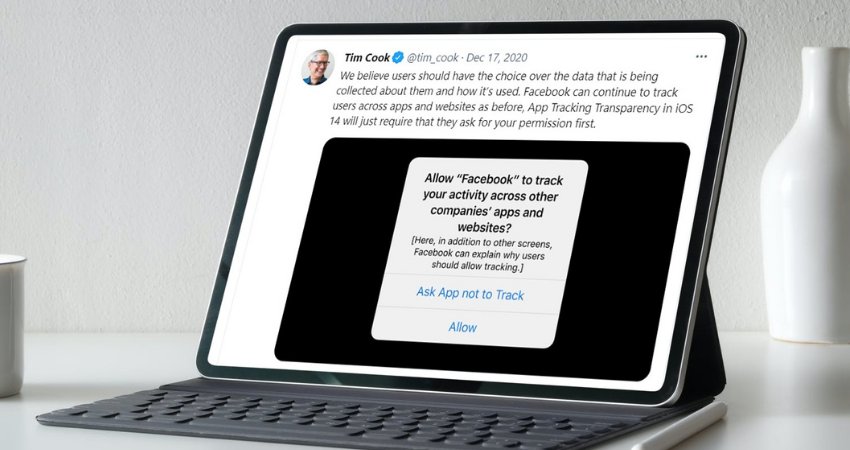 What's changing?
The update will require iOS app users to accept if they give permission to track them across other apps and websites. Previously, users could have been opted in by default.
In a similar way that the 'do you accept cookies?' banner appears on websites this will now start happening on apple apps as well.
The pop-up will trigger if:
Your app shares customer information with other companies for marketing and ad monetization purposes.

Your app uses customer information (like ad platforms) from other companies.
The update hasn't gone down well with Facebook, who are concerned over how the update will impact ad targeting and tracking for the many small businesses that use its platform for marketing.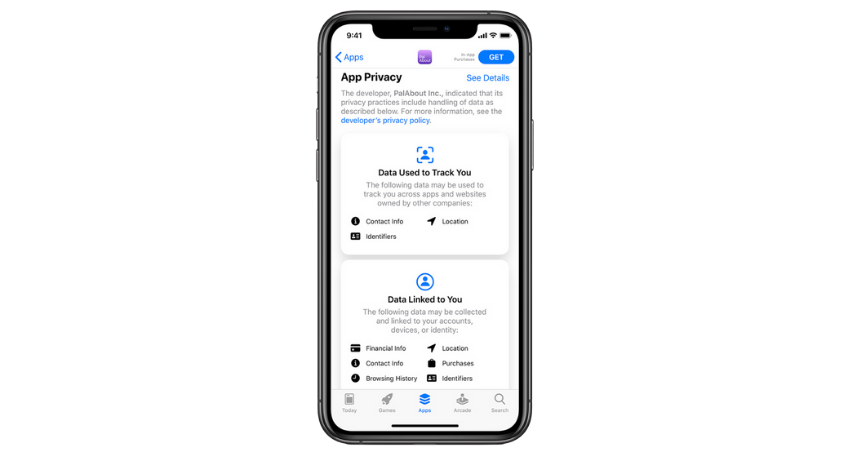 Photo – Apple Inc
So what can you do?
Facebook have issued an update from their side with a couple of ways to combat the potentially large hit your ads are going to take. Meet Aggregated Event Measurement, Facebook will introduce Aggregated Event Measurement to support measurement of web events from iOS 14 users once Apple requires the ATT (Apple's App Tracking Transparency) prompt. It is designed to help you measure campaign performance whilst still staying in line with the new policy from Apple.
Verify your Domain
Facebook has asked that you verify your domain especially if you have a Facebook Pixel that is used by multiple Business Managers or personal ad accounts. Domain verification will ensure no immediate or future disruption in the ability to configure conversion events. Information on how to do this can be found at Facebook Help Centre

The true extent of how Facebook/Instagram ads is yet to be known, but we have no doubt that Facebook will continue to release new features to allow it's advertising to be so successful. In 2020 alone about 97.9% of Facebook's global revenue was generated from advertising so surely they'll want to find a way of keeping their ads at the top of the game.