2020, the year where everyone had to learn to trust online stores because not everything is available in the supermarkets! So why is it important now more than ever to ensure you've got reviews up and visible on your site?
In a recent survey conducted by the Local Consumer Review team they highlighted that 84% of consumers care about the star rating which was closely followed by 81% who said they care about the legitimacy of the reviews. So why bother with a 3rd party review system when you can just get people to leave reviews in house?
We've been working with some of our clients to implement some of the 3rd party review sites out there allowing customers to leave feedback that the client cannot edit but they can respond to. Allowing complete transparency and honesty so customers can see how great their products are.
Trust Pilot
Trust pilots powerful APIs allowed us to build custom integrations so that the Trust Pilot review module can sit seamlessly at the top of the Online Pool Chemicals site and branding.
The Trust Pilot reviews are left by customers and OPC staff cannot edit these or decline bad reviews allowing complete transparency to the customer. However, OPC are able to add comments/replies to customers if they believe their review needs a reply.
We've also implemented the same set up with Bathroom Supastore to work Trust Pilot into their site, they've had over 1000 reviews now and 83% of those as excellent level which is something they can now advertise on their site to gain customer loyalty.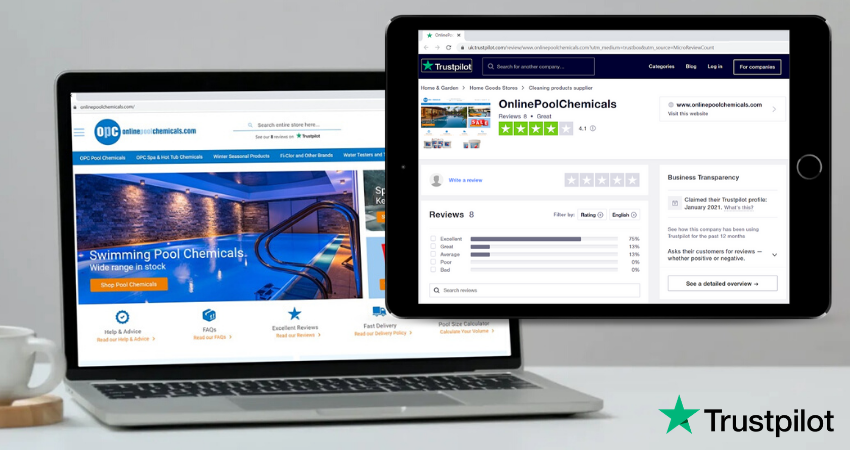 Trusted shops
A great way to reflect on your company and their processes whilst integrating a 3rd party review system at the same time. Trusted shops offer retailers the opportunity to apply for the Trusted Shops Trustmark. Their process provides the retailer with recommendations for action and the audit report does not only document errors, but also provides the retailer with information on how to correct them. The audit looks into things such as: privacy/security, products/prices, delivery/payment and the ordering process. 65% of customers said they feel more secure shopping on a site that has a Trustmark.
You can find the Trusted Shops process in full swing over on our Magento Site for Griggs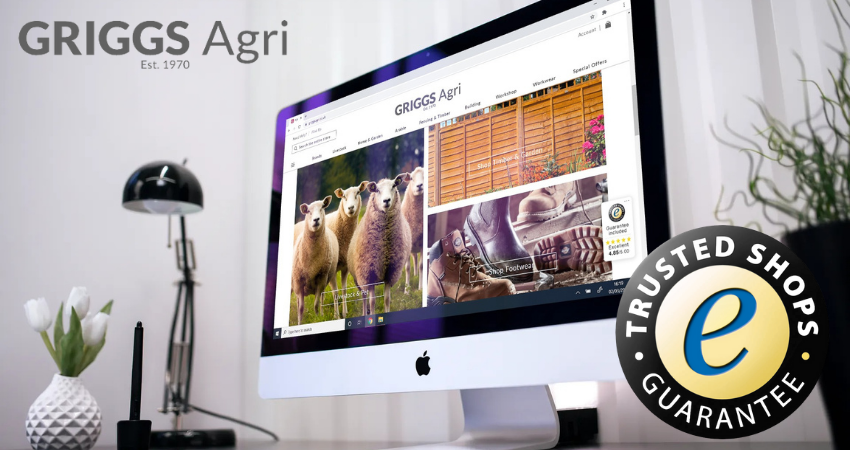 Facebook Reviews
According to a study by energise web 80% of consumers are more likely to purchase from local businesses with positive reviews on their Facebook Page. With on average 1.85 billion daily active users on Facebook you'd be crazy not to take advantage of the reviews if your Facebook is an active part of your marketing.
Much like Trusted Shops and Trust Pilot you cannot delete reviews if they come in negatively but you can report them as spam if you feel they're just not justified. Facebook reviews allows you as the business owner to reply to reviews and justify why a customer may have left a bad review or thank someone for a nice review. Customers will respect the ability to see the entire conversation to make their own judgment on your customer service.
We recently adjusted the Babipur Magento site to include recent reviews from customers that have been left on Facebook as well as direct links to their social media pages to encourage customers who head over there.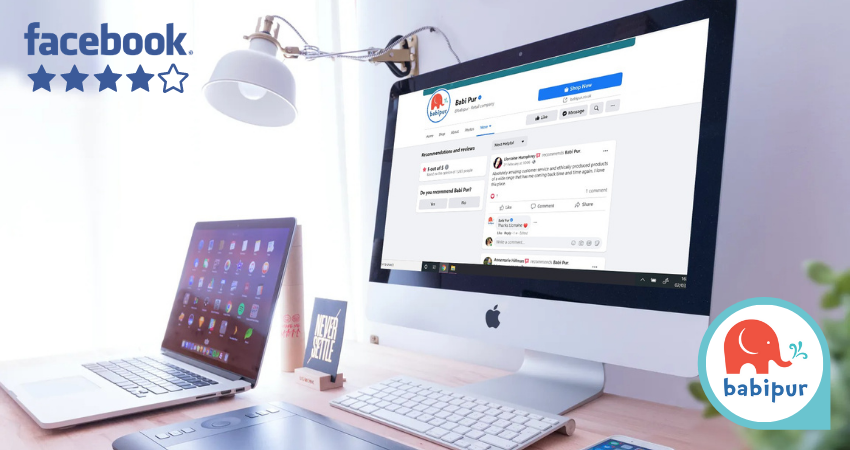 Customers value honesty, they want to see reviews from other buyers who've experienced the process and if it was worth it. 87% of consumers read online reviews for local businesses in 2020. This is an increase from 81% last year which makes it important to ensure you've implemented a transparent review system to give customers that honesty they want.
Need help integrated a 3rd party review system into your site, drop us a message