Why you should consider the user-journey to reach your goals…
Before we (Big Eye Deers) embark on a website design and development journey, it's equally important for us to understand a business's goals and objectives as it is to know it's branding and USP's. More often than not, a business will be investing in a website to increase conversions; that could be sale conversions or sign-ups. Either way, the conversion funnel must be considered during the wireframe stages of a web design/development process.
Awareness
Be visible within the targeted market. A great website and content will aid this. Consider search engine optimisation as well as being active and reactive. Digital marketing will provide better insights into your leads, and create paid ad opportunities.
Interest
Prospects have been pulled into the funnel, now a website needs to generate interest and provide added value. Keeping visitors interested and engaged with great content, stunning imagery and an easy navigation is crucial to build loyal relationships with users.
Desire
A solution to a problem is most desired by people browsing the web. Sharing a business's USP's (unique selling points) and a compelling reason to invest, i.e. its solution to a problem, will turn interest into desire. Price-points and competitors needs to be considered here.
Action
Convince users to complete a conversion task. Following desire, it needs to be both quick and easy for a user to convert. Considering UX is invaluable.
So what simple techniques are there to promote a conversion through the use of UX? These are some of the modules we consider whilst building the user-journey.
Micro Sticky Banner.

The least intrusive module is a sticky micro banner that either sits at the top or bottom of a webpage that doesn't impact or hinder the navigation. What's great about a sticky banner, is it's always visible. A great module to grab a user's attention.
A sticky micro banner can also be used to share an important or impressive USP. Check out how we've used it for our client Boudavida.
Sidebar Widget.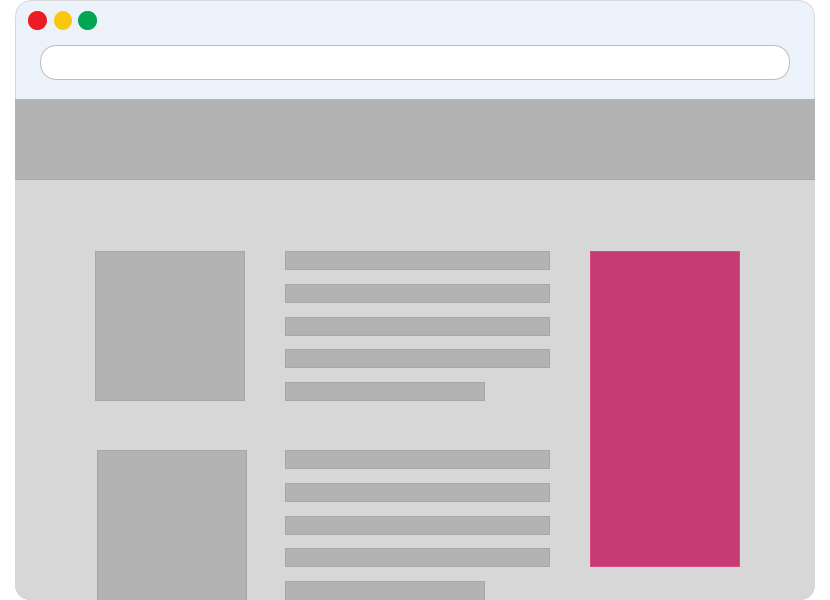 The most common module, is a sidebar widget. Sitting to the side of a website's content, users are used to seeing advertisements here, which can be both positive and negative. Through the use of Google AdWords, you can purchase display ads to sit in this area on partner sites.
Used on our client's site, Tiles and Bathrooms, on the left hand side advertising the finance option that is available.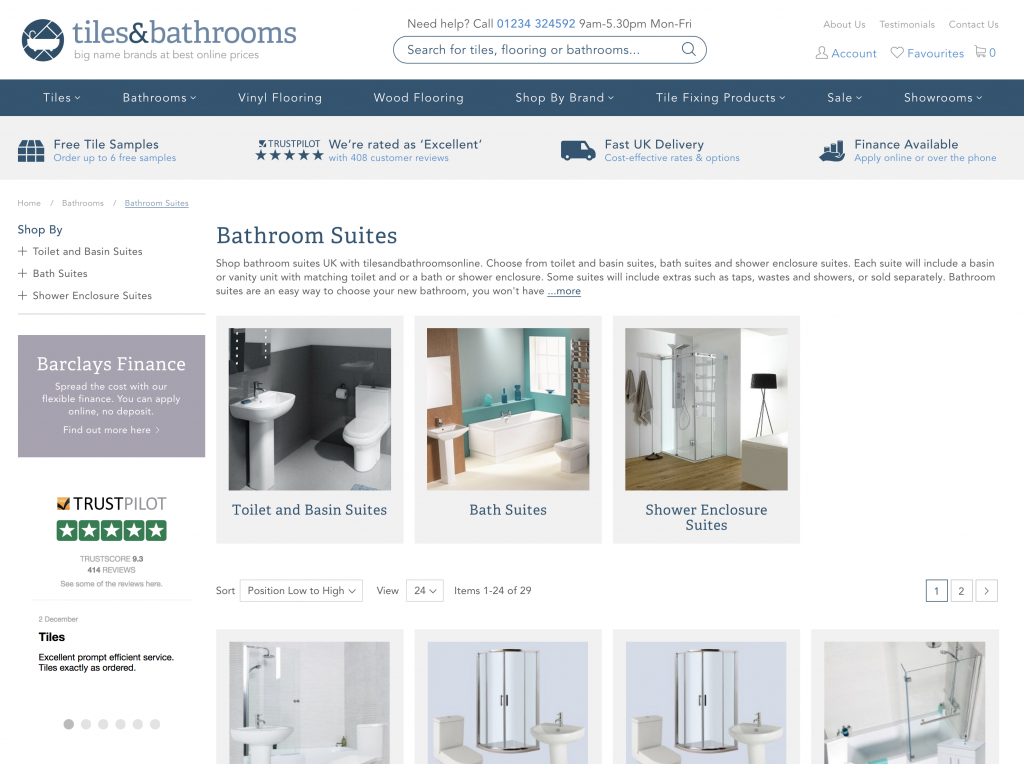 Section.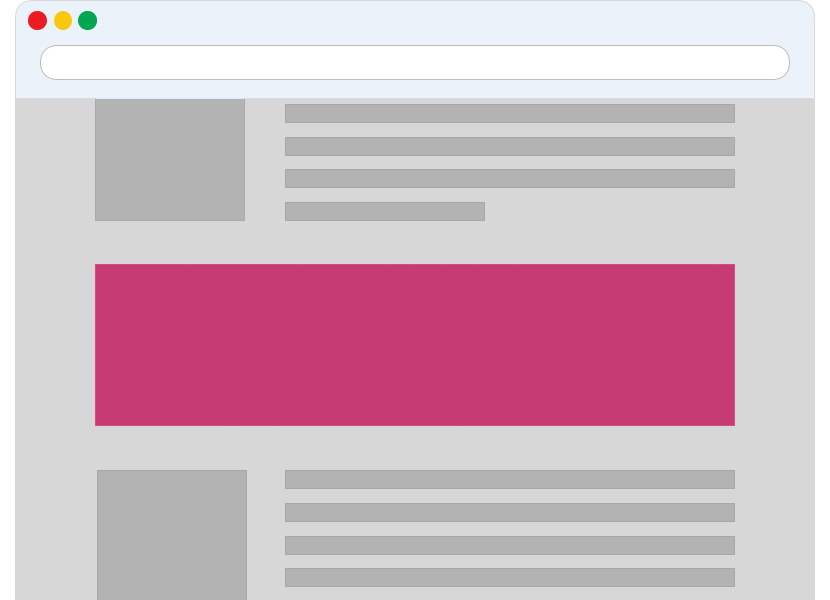 A section module is best suited to convert users who have already shown interest in a product/service. It is conveniently placed amongst the content of a webpage and can often be the most engaged with module due to its placement. We have included a subscribe section to the bottom of this blog post – check it out.
Pop-Up.

Most assume including a pop-up module is disruptive and can frustrate a user, and they're not wrong, but include a valuable piece of content such as a one-time offer or an impressive discount, and engagements can skyrocket.
What's great about a pop-up, is that it can launch following a certain event or programmatically, a few seconds after a page loads.
Live-Chat Widget.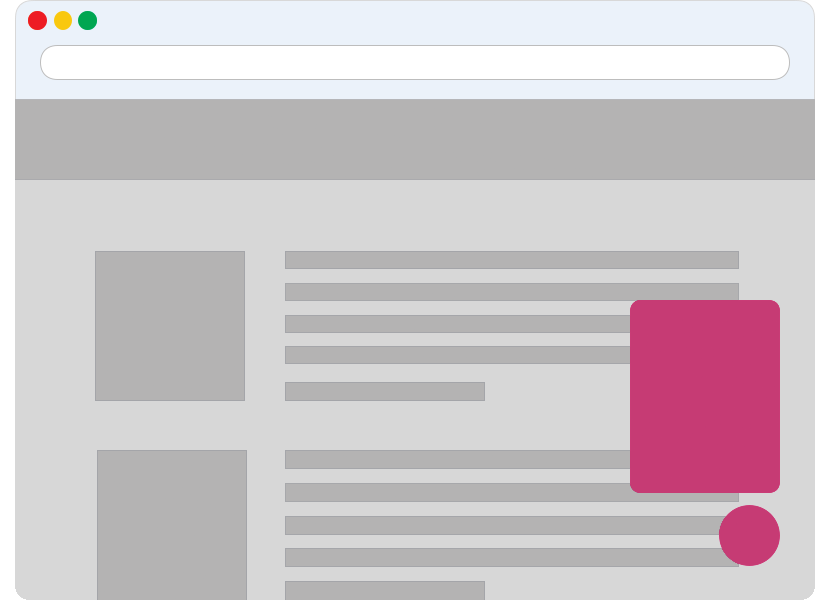 The internet is becoming more and more reactive. People are beginning to expect interactions online to behave like text messages; where a response is almost instant. By using chat widgets, it gives a business owner the ability to interact with the user using a more natural language. Realness and trust is a convincing method of conversion.
See the use of a chat module on our client Bearmach's website. You can also see another use of a sticky banner at the top of the page, advertising sign-ups.
Further considerations…
As with everything on a website, there must be a purpose and it must be inline with the remainder of the site. If your users don't perceive the action you want to sponsor as something interesting or useful for them, it doesn't matter how much effort you put on promoting it: they won't do it.
[subscribeBlock/]