Google organic search rankings are all based on algorithms devised by Google to give the user exactly what they are looking for as quick as possible!
Google ranks pages on user experience and value to the visitor – many different aspects are taken into account for this including keyword usage and relevance, regularity of updates to content, page structure and success of analytics (low bounce rates and time spent on site for example!). The better your page, the closer to the first search results page your site will be!
From April 21st 2015, Google are introducing a new algorithm to the mix that will significantly impact rankings. Your site has to be mobile friendly!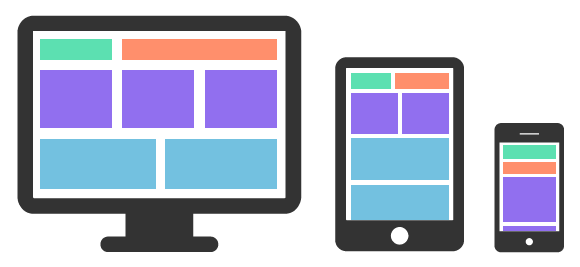 New Age! New Algorithm!
With the significant increase in people viewing the web on mobile platforms, Google have adapted to this and want to ensure the user can easily browse your site on any platform they wish. Sites will now be labelled in search results whether they are mobile-friendly or not with those that are labelled, ranking higher up on mobile searches.
Test Your Pages
It's likely over the next few weeks, many people with an existing site will receive an email from Google Webmaster Tools alerting them their site is not mobile friendly and will be penalised for this in the rankings. You can check out the friendliness level of different pages on your site or others here.
You can also use Webmaster Tools to test your site for full mobile usability issues across your site. This can be found here.
Test Your Site on Google
Another quick way to get an idea of how your site and top pages are performing is to jump on to your phone's browser and type into the address bar "site:yourdomain.com". This way, it will show straight up whether your pages receive the 'mobile-friendly label' or not.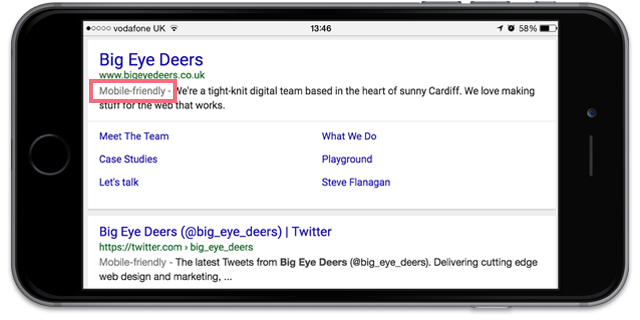 BED love to build responsive sites that have an optimised view no matter what platform or device you are using. If you are worried your site will be penalised on mobile platforms, send us a message or give us a call to discuss what we can offer to help!