With a simple sign up process and their drag-and-drop store builder  Shopify is incredibly appealing to both new stores and those transferring from other platforms.
Advertising over 70 free store themes where you can customize colours, imagery, and fonts means the design element of Shopify couldn't be easier.
So why not just do it alone and manage your store in house?
Here's why customising your Shopify store with an agency can elevate your brand.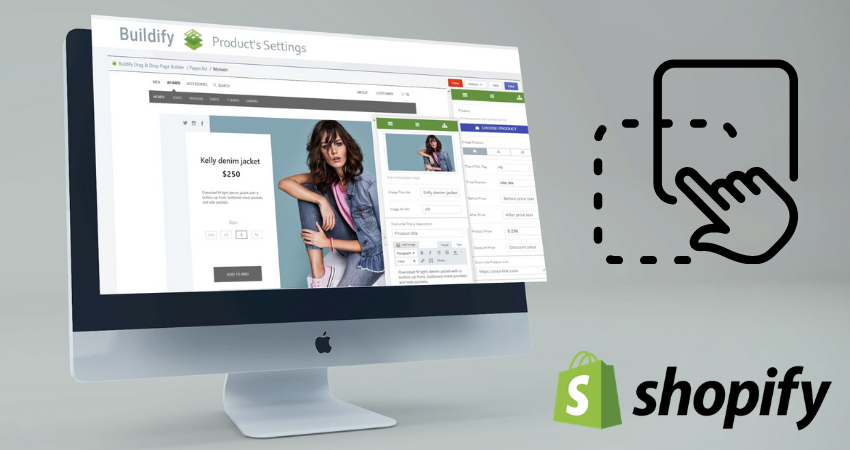 Why Shopify as a platform?
Shopify is branded as a platform that's built for growth so there's no need to go elsewhere when your business starts smashing it. Shopify provides a great back office dashboard which can help you better understand sales, orders, and audience to help you tailor your products and marketing.
Shopify offers various apps through their app store to integrate into your store. From drop shipping to social media marketing, they've got over 6,000 apps ready to add into your store to make your life easier.
Can you do it alone?

Yes is the simple answer, Shopify is an incredibly user friendly platform and you can quite easily set up a store and cruise along with their in house support and add ons.
When you manage your own Shopify store you are purchasing a premade template with fixed functionality and this may work for your business to begin with but when you start wanting a different feel for your site or products listed in a different style you'll find you're confined within the Shopify Box which has its limitations. Need help breaking out of that box? That's where agencies can help.
Break out that Box with Shopify Customisation!
With Shopify website templates they're great but they have zero originality and they may not replicate the identity of your brand. Working with an agency means they can change, adapt and modify the templates to allow your Shopify site to work exactly how you want for your business.
Agencies can tailor your site to function exactly how you need, if you want products displayed in a certain way that Shopify does not allow then agencies can provide the correct developers to customise the template you're already using and ensure the user experience is exactly how you want.
Agencies can also optimise templates to improve site speeds, something Google loves to reward by pushing you further up the rankings in searches and improving on your SEO.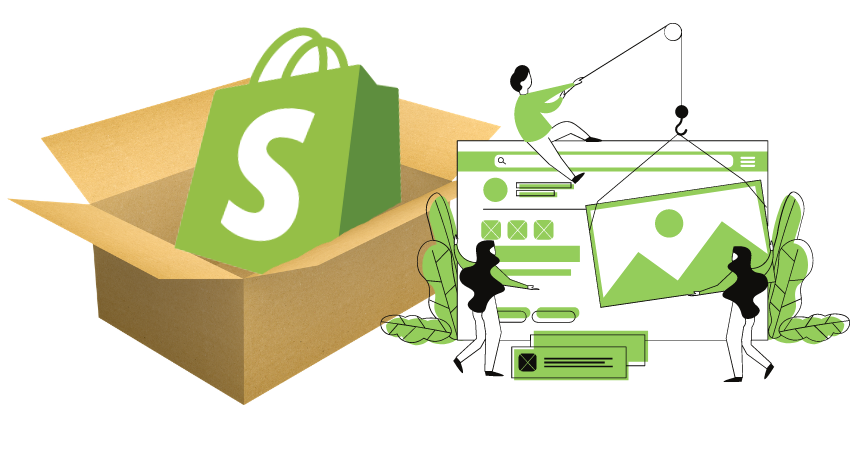 We've been working with Bedroom Athletics on customising their Shopify store with the addition of things such as a free shipping countdown which allows the customer to see how much more they need to spend to receive free shipping.
The customisation was created with Bedroom Athletics in mind and allows them to edit the amount they want to have on free shipping whenever they need to so they've got the flexibility to change their store when needed.
We've worked with them to create a baseline of text but also give them the ability to adapt and change that text to whatever they may need in the future.
Working with a good agency doesn't tie you into always being dependent on them. Good agencies will build the element for you and give you the tools to keep changing the way that it looks.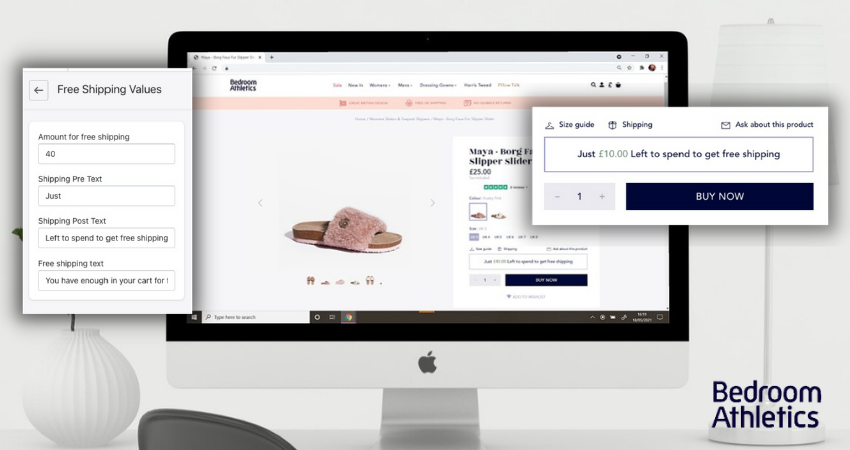 Shopify is great but they're essentially handing you a box of goodies all of which are useful but you don't get anything that's bespoke to you. Working with an agency allows you to break away from that box and build the functionality and user experience you want for your site. 

Want to hear more about the bespoke Shopify work we've been doing Drop us a message