Once a webshop or store is built that is only day one in its life. Just like a brick and mortar store, an online version needs maintenance, upgrading and refining.
We work closely with all our clients to support ongoing improvements and refinement. One of the regular requests from our clients centres around extending a store with 3rd party modules to add extra functions or to aid customer service.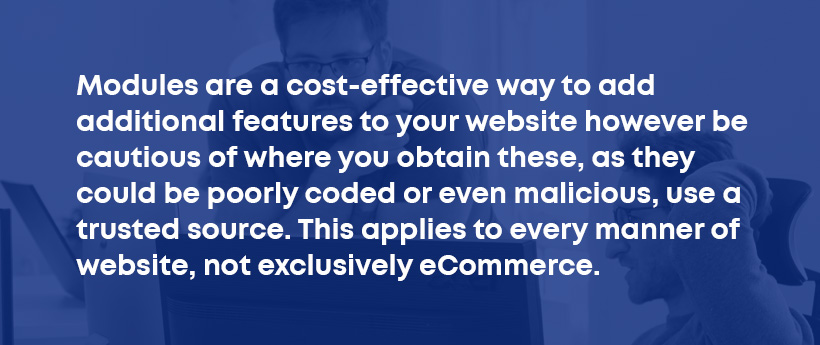 We are all for that, but it is our job to not just look at the shiny things but also ensure that changes to a store are implemented safely without slowing down a site or compromising security.
The Big Eye Deers team always put our customers' online integrity and safeguarding as a priority when working on a site, one rogue module or piece of dodgy code could be catastrophic.
The key issues to avoid are:
Conflicts between new modules which break other working modules, finding these issues can be like looking for a needle in a haystack
Badly built modules using non-core code can break when running security updates/patches
Poorly written code and functions can have detrimental effects on page loading time which will impact SEO and customer retention.
Reviewing modules or extensions
We always love to hear our clients get excited about a new idea, especially when it's about websites, it's what we know!
It's important to first understand what our clients' needs are, understanding what they're hoping to get out of any new feature. Whether that's an easier journey for customers or new features on a product page, it's good to understand what the final goal is. That enables our specialists to better work out if a custom build module or a preferred partner module would fit the bill.
Who's solution is best?
When extensions for websites are built it's important to look at who's built them and if they're safe. We've spent years working with a select few module partners such as Amasty, Mirasvit and Extendware to ensure their standards in coding practices are top-notch. Understanding their coding methods, expertise and support structure is key for us.
Any store has multiple modules, so the continuity of how these speak to each is critical; one bad module can break a store and cause detrimental issues. Without having approved module partners, stores could be vulnerable to issues and errors as well as not being updatable to future Magento core updates for security and features which is something you want to avoid.
If we can't find a solution on our preferred partners Mirasvit or Amasty marketplace then it's our role to either extend a module to work or look to build a solution from scratch. This allows us to ensure it's a custom module/addition to a store that will work harmoniously with any other additions on a site.
So it's just Magento stores right?
Shopify works slightly differently when making additions/changes to a site. They have their own app store where they only allow safe modules to be purchased, however when someone purchases an app from them it's an addition that is pretty set in stone design and function wise.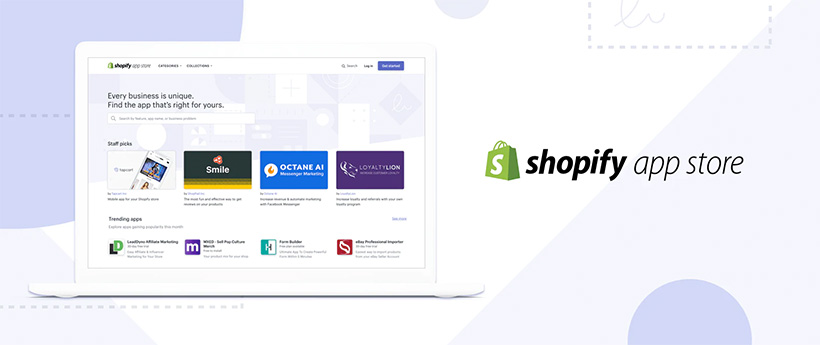 The app you buy may use a different colour scheme to your site or not work exactly how you envisaged and unfortunately with Shopify there's no quick way to change this.
This is where our team can add value, we can build modules for our client's Shopify sites so they work exactly how we need them to. If it's a different colour scheme or functionality our developers built it from scratch to ensure it works harmoniously with any store.
Invest in success
Although new additions are exciting and we applaud anyone taking steps to hone their online presence, it's our job to ensure that any changes that are made keep the integrity of our client's websites strong. With our skilled developers either building modules from scratch or looking out for safe ones on Amasty/Mirasvit, we will always ensure that our clients end goals are met, whilst still ensuring a store and all those cogs behind the scenes are running smoothly.
Why not chat with us today and see how we can help you ensure your webshop is the best it can be.