A quick blog as we've been so busy we missed telling you about one of our more salubrious and design-driven clients, Red Square Creative Consultants…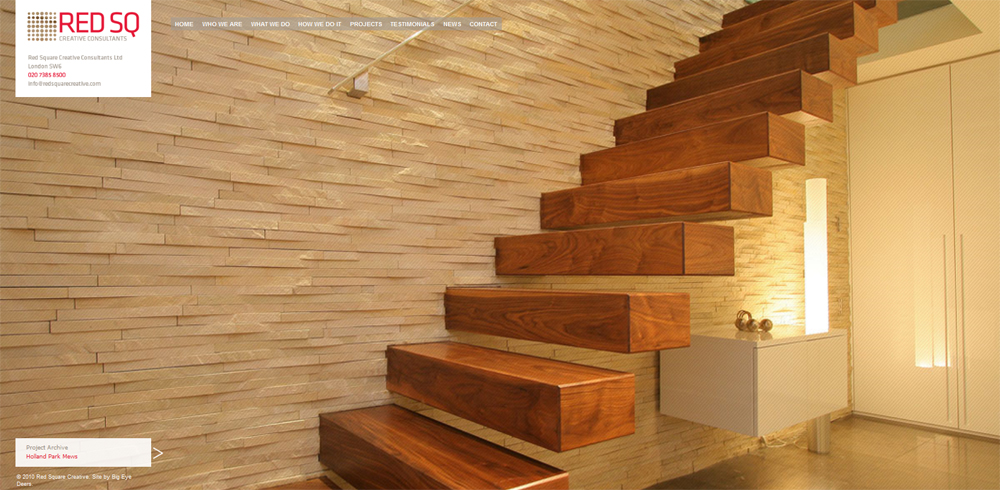 RED SQ provide a high-end, comprehensive interior design solutions for both the discerning commercial and residential client. As such, a strong, unified web presence was needed that has the flexibility to meet the demands of both these markets, allowing scope to represent the full range of services Red Square offers. We built on the strengths of the existing brand, extending and developing it to introduce flexibility and a framework for future expansion.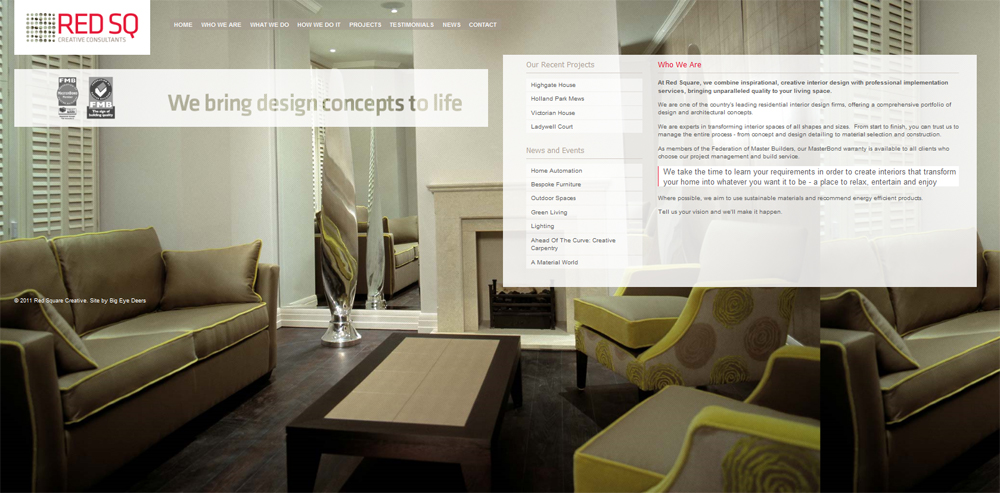 Key features:
– A complete branding and design overhaul with interactive homepage and portfolio
– Bespoke content management system which allows for easy article and case study updates
– Social Media and WordPress blog integration
– SEO to ensure optimal Google and Bing rankings
– jQuery based large format image galleries to show your work to its best advantage
We love this site, and hope you do to!
"We are thrilled with all elements of the website, the results are simply gorgeous! See for yourself at http://www.redsquarecreative.com/"