Clint Mansell, responsible for composing such film scores as the themes from Sahara, The Fountain, Pi and Requiem for a Dream, wanted a website to showcase full-screen videos alongside his award-winning compositions.
The site design is simplistic and elegant in nature, featuring a data capture element that prompts each visitor to enter in their name and email address in order to play the film; the first of which is an animated video for 'Stay With Me' from 'The Fountain', created by Melanie Mandl and her team.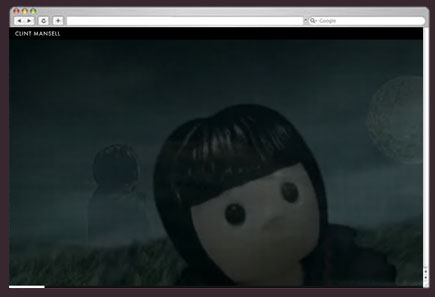 Less was more when it came to the site functionality – the bottom right hand corner boasts only four options 'Play film', 'Mute sound', 'Full screen' and 'Player options', which opens to a thumbnail list of available films to watch.
See the site here.