On to Step 2 of our Social Media breakdown this week! Our last blog covered all of the who, what, where, why and when of social media to get you thinking exactly how you should be planning out your social strategy. If you missed it, take a look here and get all clued up.
This blog is covering all of the starting blocks when it comes to setting up your profiles so the user instantly wants to interact with the page and eventually look to see what it is you could be offering them. Also, a social media page with a bit of tumbleweed across it will not do your company any favours! We also cover how to get planning your content and how to go about making it conversion friendly.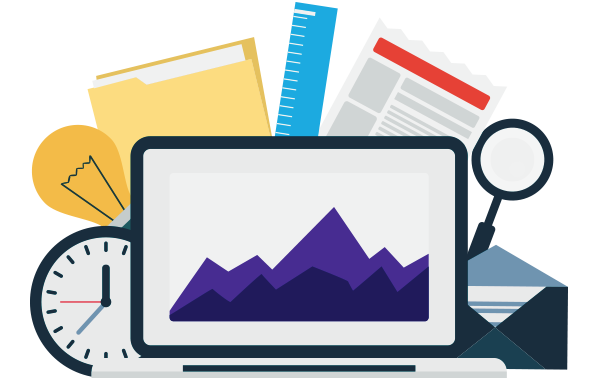 Optimising Your Accounts
So, you've set up your account, now to make sure that is as attractive to the user as possible. The same rule applies here as it does to websites, give it a 10 second rule. If the user doesn't find the page aesthetically pleasing, easy to navigate and can't work out what it is that you actually do in under 10 seconds… you've lost them!
Don't go for the sell, sell, sell! Make it obvious what you do but don't throw prices and offers in their faces! Social media is… sociable. Tell the user what reading more could do to benefit them. Show them the USPs of your business to make you stand out from the crowd.
Profile pictures. If you are a company, you want to be making the profile picture your logo. Any image with too much detail will get lost in the thumbnails on the site. If you're an individual, go for a picture of yourself. People are more likely to buy from real people!
Cover photos. It is a great option to plug a benefit in to your cover photo so people instantly see what it is you have to offer.
Biographies. Again, avoid the sell, sell, sell. Make your personality show so it is friendly and inviting, give them benefit statements but avoid enquiries… that is for the step after social media! Try for something along the lines of Benefit > What you can offer > Build rapport > Add target market related personality.
Link to the next step… Set the link on the bio to go to the next step you want the visitor to take. Avoid opting for the homepage link but perhaps try an 'About Us' page or a 'Contact' page.
LinkedIn Personal Profiles.

It is great to set up a company page and keep it updated with content to keep a presence. If you are looking for business development, opt for an optimised personal profile to contact people. Add Projects to the profile as easy links to case studies and to your own company website.
Engaging Content
People will be using Google to buy products but social media to research a company or go for an impulse buy.
Maintain the 4:1 ratio. For every one sales pitch type post, you need to post four that are of value to the users (but not selling anything directly!). This can still be sharing case studies and examples of your work or more generic helpful tips and information. You don't want to clutter their newsfeed with 'BUY THIS NOW' or they'll soon be clicking 'Unfollow'.
Aim = Build Recognition. Build Likeability. Build Trust. If you're providing helpful tips and advice the user will see you as an expert and be interested in what you have to say (… and eventually what you sell). Interesting or entertaining content will help them like you and take interest in the company itself.
Post images with content. Well known way to engage users more and attract their attention. Posts with images tend to get far more engagement than those without. This will also help make your profile that bit more aesthetically pleasing and attractive to those landing on it/researching your company.
Google Alerts. Set up an account and keywords with Google Alerts to help you gather relevant content that you can quickly share without having to do the dog work to find it!
Hopefully this is all engaging enough to have you reading this now at the bottom! Next week is the final chunk of the #SocialMedia blogs where we cover how to build yourself a following, get people to notice you and how to convert the interest in to sales.