Who am I?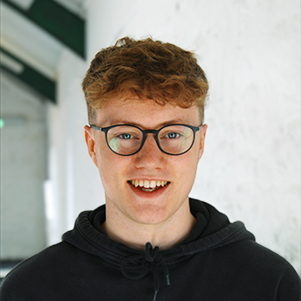 Meet Jake, our new junior developer here at Big Eye Deers. Joining the team in September 2021 Jake has hit the ground running, working with various clients and proving that he's got a super keen eye for detail.
How did you get into coding/developer work?
My interest in web development started when I was quite young. I was introduced to BBC Basic and was fascinated by how you could tell a computer to do exactly what you want. I learned the fundamentals of programming and then looked to expand my knowledge. I started exploring different applications of programming, found web development and knew that this was the right path for me. I love the versatility of web development and all the different kinds of applications that you can make with web technologies.
Where did you pick up the mad skills?
I started off reading some online articles, starting with the basics and working my way up from that basic knowledge. I knew basic HTML, then learned CSS and JavaScript, going on to learning PHP and frameworks like Laravel. I learned through a mixture of online guides, books and work experience. In some of my free time I enjoy working with React and React Native, making web and mobile applications.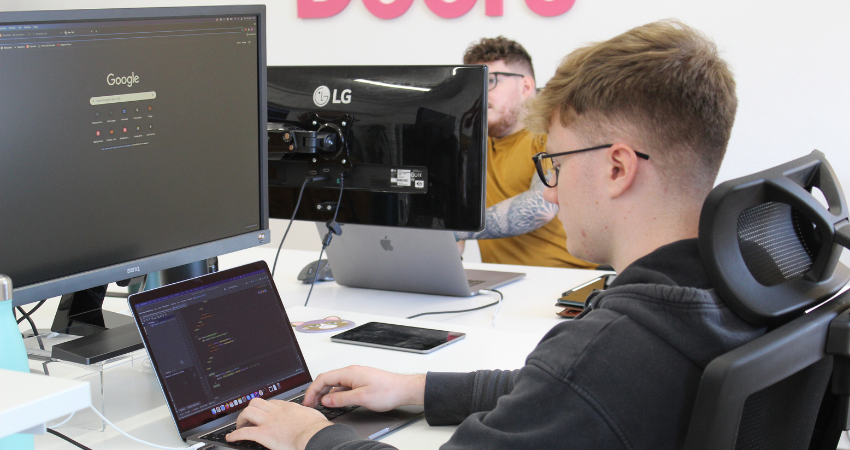 Do you have a favourite element?
I really like using pseudo-elements when making sites, they're really versatile and you can make lots of different designs really elegantly that might not be as nice when using regular elements.
What do you get up to in your spare time?
In my spare time I love playing the drums and the guitar. I mostly listen to and play indie rock music like the Arctic Monkeys but I also like dance music. I also spend too much time playing video games like CS:GO and admiring fast cars. I'm hoping to get an upgrade from my Astra and maybe get a faster car (which isn't hard to beat my Astra) sometime soon. Back at home I have a 2 year old French bulldog called Millie who loves playing and jumping in grass when she's not sleeping!