As of 1st May 2015, we are proud to announce the appointment of former Technical Lead, Zak Grindle as Technical Director at Big Eye Deers!
"Zak is widely recognised as an expert in his field and brings with him a wealth of knowledge and experience."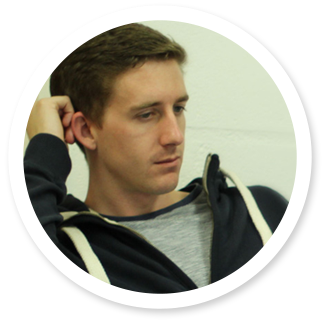 First employed as PHP developer from 2009 to 2014, Zak has been made a director from this previous role of Technical Leader held from 2014-2015.
With a first-class honours from Cardiff University in Computer Science, Zak is renowned for his skill at providing cutting edge solutions across multi-platforms. Zak is currently the only Certified Magento developer in Wales.
Steve, Creative Director, welcomes the appointment:
"I'm delighted to have Zak on board as our Technical Director. No one understands our business better than Zak and he brings with him a wealth of experience, knowledge and energy. This appointment underlines the investment we are making in technological innovation at Big Eye Deers".
As new Technical Director at BED, Zak stated: "I'm very happy to have been appointed as Technical Director and am excited about the extra responsibility that the role requires. I'm very much looking forward to keeping Big Eye Deers at the forefront of web technologies and offering our clients first class online solutions." 
The BED team welcomes Zak to his new role and wishes him every success.
Continual high praise from our clients includes:
"Zak is our safety net when developing our projects – his knowledge of Magento is unrivalled, and he guides our wild thoughts and ideas into a form where they can take shape on our website."
"He works hard to achieve the best result and has a perfectionist attitude towards his deliverables which, as a customer, is great to see!"