Inexus Group Ltd. required a website to launch i-Site, which was a start-up venture. The business is a supplier of Gas infrastructure and Metering for both Domestic and Commercial developments nationwide. A dynamic CMS system that was more robust than an iron girder was required; this was to be a one-stop-shop for all quotes were to be conducted via a unique interactive website, it was time to get knee deep in code…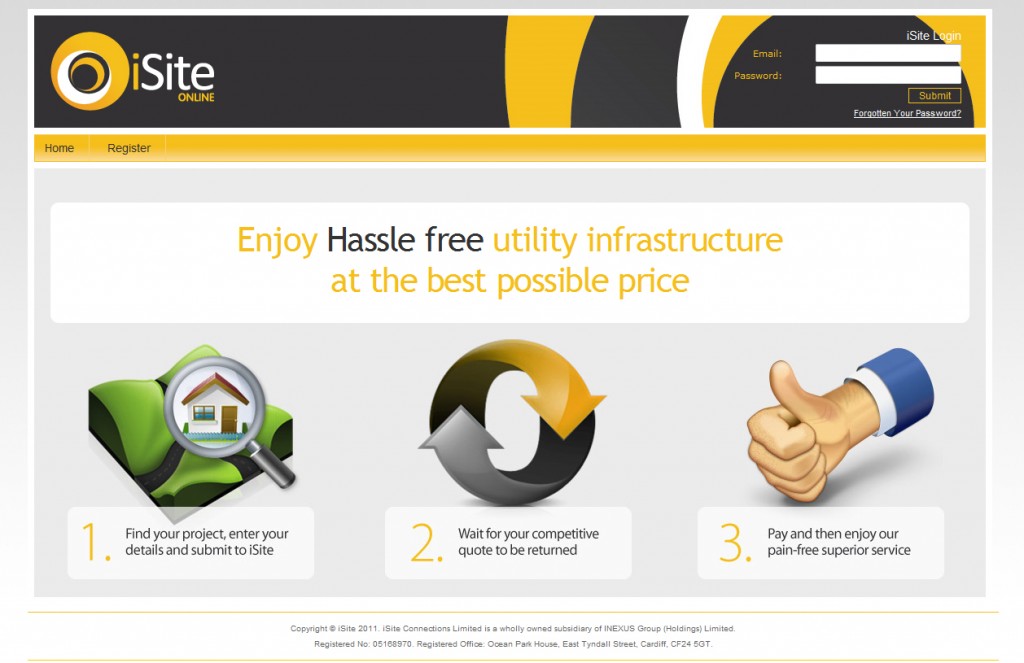 The Big Eye Deers Solution:
– A web driven quotation service for housebuilders, with an emphasis on ease of use and streamlined, efficient service, driven entirely by the iSite web portal
– The site serves as an eBay-style online marketplace where approved contractors can bid for work and be alerted to available projects in their nominated area
– Essentially to iSite, the website gives full administrative functionality for Inexus staff, enabling them to easily manage submitted projects and tenders with minimal intervention
Big Eye Deers were also appointed to develop a  logo to be applied across all mediums of the brand: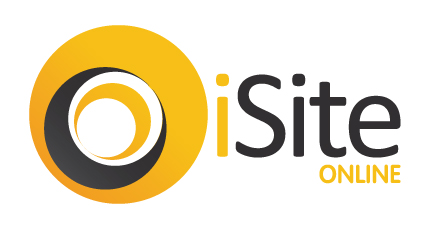 Other functions include full UK wide satellite and street mapping, driven by Google maps which offers UK wide data at no cost. This interfaces with Big Eye Deers' unique jQuery driven CMS system to offer boundary definition, full search functionality by postcode, place name or street, custom marker creation and intelligent data export, built seamlessly into the application.
Big Eye Deers have since provided maintenance and marketing services to iSite and look forward to continuing in our relationship with Inexus on future projects.
Visit iSite Online here